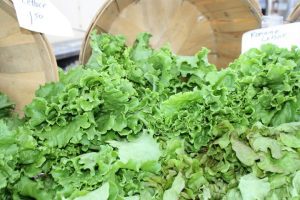 I've postponed this post for as long as possible.  Not sure why it has been so hard to write.  Maybe because there have been so many changes in our eating in the past few weeks or maybe because I needed some time to take a serious look at how I view food.  That view has changed from me physically, spiritually, mentally and relationally. 
Let me step back for a minute and say the influence in my life on food started with my grandparents.  They were very particular about the foods they ate and seemed very "strict" on making sure they were eating they right things every single day.  Having spent a lot of time with them on their self sustainable homestead located in Canada I believe that the things they were living out influenced me.  Growing up in San Diego, California my school lunches were full of good, wholesome foods like grilled fish, chicken, and fresh vegetables.  Because of our situation we were unable to purchase as many fresh foods for meals at home but I do believe that eating a healthy lunch every day continued what my grandparents had started.
Fast forward into my teens and we moved to Kentucky.  Now let me say that there are so many things I am thankful for in this beautiful state.  But it is safe to say that healthy food is not always the priority.  After a couple of years living here I started to gain weight, feel sluggish and crave sweets and junk food.  I remember visiting my grandparents and hearing their concerns over my lack of interest in healthy food and my serious cravings for things unhealthy.
As I got older and more concerned with my weight I started fad diets and fasting in order to lose weight.  That really became my focus for eating.  I would try to get away with eating as many bad things as possible and then diet the weight back off.  This was the point where I had become completely separated from the truth that food is nourishment, our first medicine and a gift.
After several years of eating the Standard American Diet (or Western Diet) my health concerns were growing.  See if you can relate:
Overweight
Tired
Numbness and swelling in hands and feet
Dry Mouth
Swollen Lymph Nodes
Sore Joints
Colds and Allergies
Moodiness

I could go on and on.
So what changed?  I started to look at food from God's perspective.  He had given us everything we needed and it wasn't enough.  I started to dig into my roots and listen to the voice of my grandmother as we picked wild blackberries and a bounty from her garden that would be eaten for that night's dinner.  I went to the web and was inspired by several bloggers:
Happy Foody
Vintage Remedies
Simply Sugar and Gluten Free
100 Days of Real Food
The Green Smoothie really changed our lives.  The idea of using whole, real foods to gain energy and heal your body was like opening up a door for me.  What happened over the next couple of years can now be seen as me setting the ground work for several health conditions our family would face.  But it wasn't until our daughter was diagnosed with high functioning autism and we saw huge improvements with diet changes that I became committed to changing our entire families diet for good.  Over the last year I have continued to research how food can heal our bodies.  As we watched more and more of our family and friends suffer from diabetes, heart conditions and low energy Nathan and I became more and more committed as a family to officially say no to high processed, sugar covered foods.
While I will be staying true to supporting and promoting local food in South Central Kentucky I would like to introduce new and exciting ways that our family has learned to eat healthy, nutritious foods that taste good!  As always, I love questions and will do my best to answer them as quickly as possible.
Soon To Come…
Sugar Free Treats
Gluten, Dairy and Sugar Free Meals
Managing Potlucks
Ways to Handle Temptation and Cravings