Becoming a mother is the most difficult, yet rewarding, job I've ever had.  From a working mom with one baby to a stay-at-home mom to four children, there have been challenges and many lessons along the way.  Realizing we have boundaries and limitations makes like easier as well as forgiving yourself as quickly as possible so you can get back to loving your children.

Moms Need Connection

Long days at home combined with tons of questions about how to raise my kids led me to a vast array of online search engines and chat rooms.  It was reassuring to know that there where other moms out there just like me who had questions and were trying to figure it all out.  But I soon realized that there is something missing when you are building relationships with people you may never meet.  After attending a BabyNet (a network of birth and breastfeeding professionals) meeting, I was encouraged to move forward with an idea that could link moms who were looking for answers online with opportunities to also meet in real life right here in South Central Kentucky.  The BabyNet KY facebook page is thriving, and there are hundreds of questions, comments, and posts from parents and professionals sharing advice, knowledge, and encouragement.
In preparation for this article, I asked the BabyNet group what confessions they had and was reassured that they were all the same things that I experience as a mother.  Sometimes we just need to be reminded that we are not alone.
Top 10 Confessions:
1. Have gone a couple of days without bathing their kids, especially if they weren't going anywhere (and sometimes even if they were!).
2. Had a baby accidentally fall of the couch, bed, or even their lap.
3. Have hidden in the closet or bathroom so they can make a phone call…or for a few minutes of silence.
4. Have waited all morning for nap-time!
5. Have knowingly hung clothes up inside-out instead of taking time to fix them.
7. Have admitted that their newborn baby wasn't quite as cute as they thought it was.
8. Have dropped their cell phone or remote on their baby's face.
9. Have eaten all of the Halloween candy so their kids will stop asking for it.
10. Have been known on occasion to use the TV as a babysitter.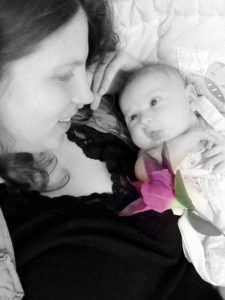 Confession of a New Mom, by Sarah Wichman (mother to Breanne)
<em "mso-bidi-font-style:="" style=""> I heard from another mother that she was frustrated with her newborn crying frequently and then felt guilty that she wasn't fully enjoying those moments when the baby is brand new. As a new mother of a 4-month-old myself, I told her that she shouldn't feel guilty — that caring for a newborn is not something I particularly enjoyed because it is hard work! It certainly is a special time with wonderful moments, but enjoying a newborn is hard to do. You don't get to sleep like you used to, you become somewhat confined to the house, you try to make a feeding schedule, and  are attempting to breastfeed the right way,. At the same time, you're hoping that you don't drop the baby and are trying to figure out why he or she might be crying! It was not until my baby was 3 months old that I really started to enjoy motherhood. I can now connect with her more, share a smile with her, play with her, understand what her cries mean, and make her laugh!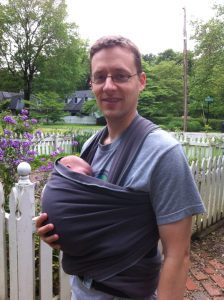 Confessions of a New Dad, by Paul Markham (father to Nolin Leigh)
They said my life would change "drastically." As it turns out, that's true! Now that Brandi and I have Nolin Leigh in our lives, we are learning lessons we never expected – some good and some very hard. Here are my top five confessions:
<em "mso-bidi-font-style:="" style="">1.     It's harder than I thought. Of course I expected hard work, but I didn't anticipate being a zombie for three months.
<em "mso-bidi-font-style:="" style="">2.     It's more fun than I thought. After the initial shock of having a new baby in the house, she's actually really funny and I enjoy my time with her.
<em "mso-bidi-font-style:="" style="">3.     She's improved my dancing skills. Since dancing with Nolin was the only way to comfort her for the first few months, I've gotten hours of practice.
<em "mso-bidi-font-style:="" style="">4.     Nolin is making me a better person. I am a classic "workaholic," which just won't do with a baby, so she has helped me reprioritize my life toward the things that really matter.
<em "mso-bidi-font-style:="" style="">5.     I thought I would be scared, but I'm not. Rather than fearing the challenge of raising a daughter, I am actually excited to raise a strong woman that cares about herself and for the world around her.
My Confession
There are days when I get overwhelmed how fleeting it all is:  the laundry, the messes, the wiping of faces and tears.  I'm reminded of the moments missed because of what I perceived as inadequacies or afflictions.  Every day, my kids are getting older and before I know it they will be having their own children.   My prayer is that women will continue to replace guilt with peace, failure with faith, and a sense of contentment when our duties as mothers begin to resurface.
"Be careful how you speak to your children, one day it will become their inner voice." ~ Peggy Omara.
I'd like to challenge you to have faith in a mother today.  Believe in her ability to care for the needs of her children no matter their age or her circumstances. Do something to help her realize that her instincts and love are there to carry her through.   Deep down we all know how important mothers are and we as a society can make that happen by simply supporting the mothers in our lives.