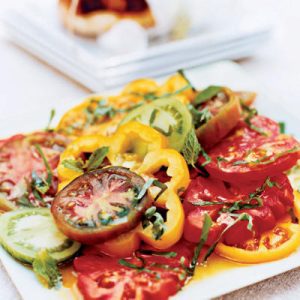 Fresh, juicy, and colorful layered tomatoes, drizzled with sweet and tangy balsamic vinegar make for a refreshing salad on a hot summer day.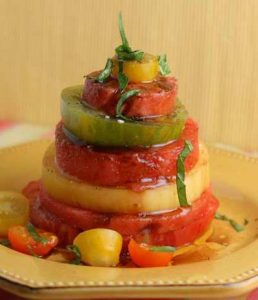 To make the salad, alternate rounds of watermelon (you can use a biscuit cutter) with slices of ripe heirloom tomatoes and top the stack with basil, olive oil and balsamic vinegar. A sprinkling of freshly ground black pepper and little fleur de sel adds contrast to the sweetness of the melon and tomatoes.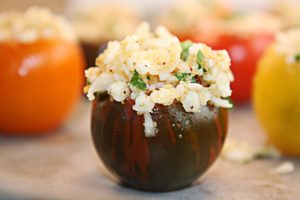 Stuff a variety of heirloom tomatoes with tuna salad,  chicken salad, rice, or quinoa.
photos courtesy of Food Network