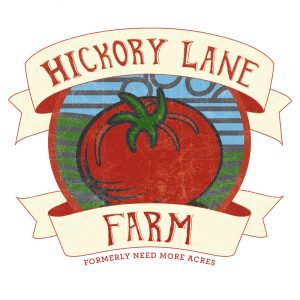 Why the name change?
Our start as Need More Acres began the day Nathan penciled it in on some paperwork that asked for an "official" farm name.  Farming on two acres made the name both practical and fitting.  Our farm hunt took over three years and we had plenty of time to debate whether or not we would keep the name.  After settling in on Hickory Lane we determined that the name seemed equally fitting for the changes that are happening for our farm family.  For now we're Hickory Lane Farm, but will always be formerly Need More Acres.  And if you prefer to continue to call us that-its okay 😉
How are you managing two farms at one time?
Since all of our crops are currently planted at Need More Acres and at a few neighboring farms we'll be doing most of our farming there until October.  Fencing, barn raising and chickens are happening over the next few weeks and then we'll be inviting cows and pigs to join the farm in August.  We'll be traveling back and forth knowing the light at the end of the tunnel is having our entire farm in one footprint come fall.
Why are you decreasing your customer base rather than increasing?
We look at farming from a holistic whole life perspective.  We chose full time farming because we believe in it, we love the food, we want to be involved in our community and we want to work together as a family.  We've been able to determine our cost of living and then determine how many households to feed and who in the food system we can sell to.  This has not only allowed us to develop a business model that fits our families needs, but also allows to provide opportunities to other beginning farmers and small business owners.

What options will be available from your farm?
The Howell family will have two CSA options.  A proteinn & vegetable CSA available to 20 households and available for pickup at Community Farmers Market on Saturdays (currently sold out); an "all you can eat" option available for 5 households with pickup at the farm on Thursday evenings.  In addition, food grown on our farm will be available through Think Little CSA, Farm Fresh-But Already Fixed and on the menu at HOME Cafe, in the cafeteria at Bowling Green City Schools, at HOTEL INC and Rian's Fatted Calf.

What is Farm Fresh-But Already Fixed?
We met Emily Aldridge over a  year ago when she joined our summer CSA and offered to volunteer at the market, on our farm and at the Food For All garden. Emily started offering her time out at the farm harvesting for donations to HOTEL INC.  What we weren't expecting is how delicious her contributions in the kitchen would be. Our Monday evening meals became the highlight of our week. Taking leftovers, seconds from the field and adding only the best olive oil, salt and seasonings Emily was able to throw together some of the best food you've ever eaten. Farm Fresh-But Already Fixed is a collaboration between the food grown on our farm and the transformation that will happen through Emily in our new on farm certified kitchen.  Sign up for Farm Fresh-But Already Fixed HERE.
What is Think Little CSA?
We met Jordan and Jackson Rolett via facebook when they were becoming interested in events and activities through Community Farmers Market.  Over breakfast at HOME Cafe Jackson mentioned interest in collecting compost at the market on Saturday mornings.  That idea combined with time and commitment to the market grew into the Rolett's being fully invested in the market and here on our farm.  They began coming out on Mondays to help us harvest for CSA.  Their contribution to our farm became critical during the time of Nathan's moms decline of health and we'll be forever thankful.  As Jackson fell more in love with his time on the farm and Jordan found her place contributing in the field, kitchen and through recipe and photography they became more and more determined to farm full time.  Think Little CSA was started this spring and will expand this fall with a year round CSA.  You can sign up for their CSA HERE.

What does a typical day on your farm look like?
That's a really difficult question because each day looks so different.  We have more of a weekly flow rather than a daily one.  We are currently offering CSA pickups two days a week which means that we harvest the day before. In between. we're planting, harvesting (squash and tomatoes must be picked every day), taking down high tunnels, putting in new infrastructure at the new farm, fixing broken equipment and praying for rain.  Michelle is balancing the change of farm model with spending more time in the kitchen, homeschooling and making the new farm a home.
Will you continue your work in the community?
ABSOLUTELY!  First and foremost our hearts will always be committed to the farmers, vendors and volunteers at Community Farmers Market.  They are our family.  Michelle will continue publishing EAT-Local Food For Everyone (with a new partnership to be announced soon).  Nathan will continue to work for policy change and mentor beginning farmers.  Food access, food system development and birth and breastfeeding rights will continue to be part of our commitment to our community.
We look forward to working in Bowling Green and now in Allen County.
What's happening on the farm right now
We're getting it done on the farm. Fencing for cows and pigs.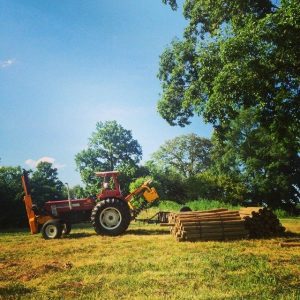 Fall row crops. Winter squash, brassicas, onions, potatoes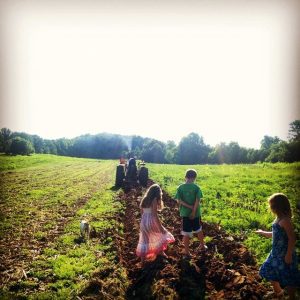 We're currently farming on less than 2 acres…that freshly plowed piece of ground right in the middle of our new farm is right at an acre. Looks like we do not need more acres anymore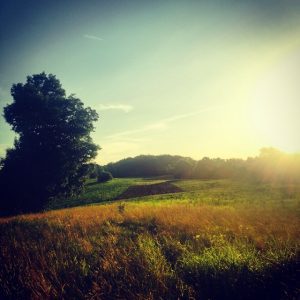 And time for playing. Thankful for these swings.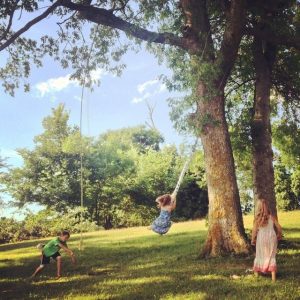 Behind the scenes photos & Videos taken by our kiddos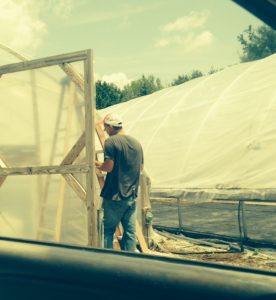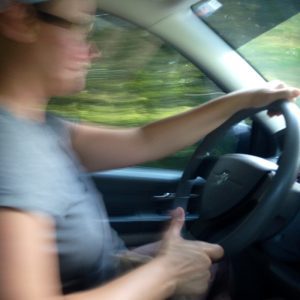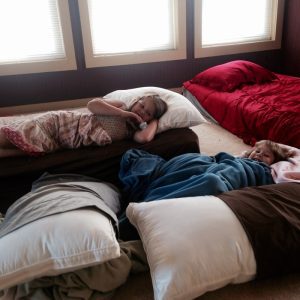 Have more questions for us?