Soaking dehydrated heirloom tomatoes in olive oil-tomorrow I'll cook them down with onion, garlic, and artichokes for my all time favorite sauce.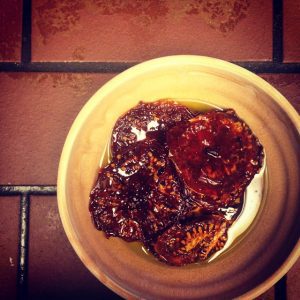 Getting ready to make my favorite dried tomato, artichoke dish. I don't really go by recipes, but if you want to follow along today I'll show you my the cooking skills I use.
Ingredients: Chicken pieces, onion, garlic, dried tomatoes soaked in oil, canned artichoke, eggs, flour (I use gluten free).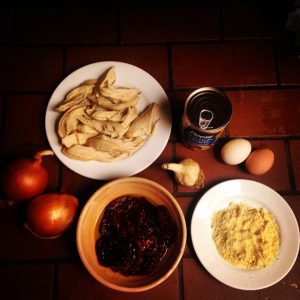 First, I'm getting ready to stage some pretty photos on the one clean spot on my counter, but know the truth-this is what my kitchen counter looks right now. And that's my amazing mom cooking up bacon.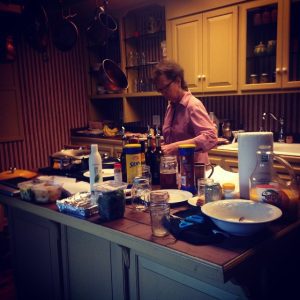 Next I slice the onions, mince the garlic and sauté them in the olive oil that the dried tomatoes have soaked in-until caramelized. I really do not measure ingredients-I think that I just go with the amount of onion and garlic I feel like on that day.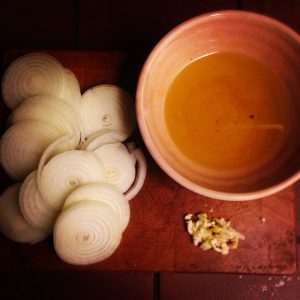 Salt well, of course.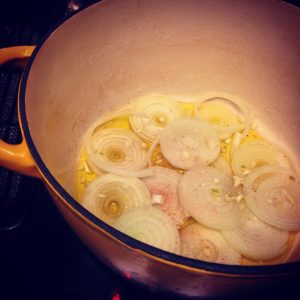 Slice tomatoes and add them to onion and garlic and simmer on low for about 20 minutes.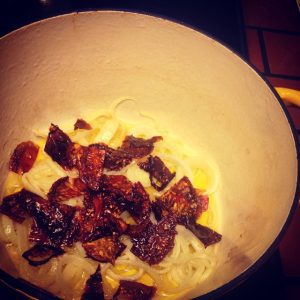 Coat chicken pieces in egg and flour while you heat up olive oil in a skillet.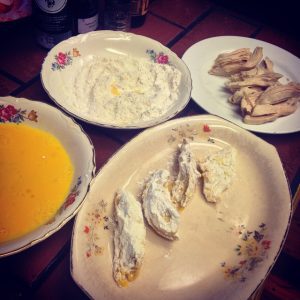 This is the gluten free flour mix that I use from the Simply Sugar & Gluten Free book written by Amy Green. It's better than white flour in my opinion.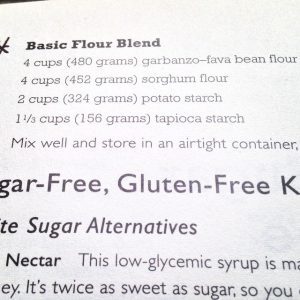 Drain artichokes and add them to the onion, garlic, tomato-while you brown the chicken in a second skillet. Extra flour in the pan makes for a thicker sauce later so I'm extra sloppy about throwing in the chicken.
Remove chicken and transfer sauce into the other skillet to pick up all those flour bits, cook down, and thicken. Those chicken pieces are yellow because those were farm fresh eggs, y'all. Actually everything except the artichokes is Kentucky Proud.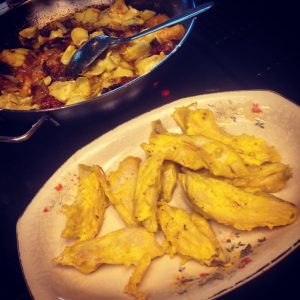 There you go. I first started making this dish when I read about it in an old cookbook describing it as the perfect postpartum dish. I had plenty of it made up at Adaline's birth and fondly remember all of us enjoying a plate right after she was born. It's been one of my favorite go to dishes ever since. Hope you enjoy!