The gathering of greens and storing of roots feels very much like an appropriate end to our first year of farming full time.  A year ago, these winter crops were only scratches on paper as we waded through stacks of seed catalogs, dreamed and made plans.  The season began with the hustle and bustle of any new farm venture, but life was quickly complicated by the illness and loss of Nathan's mom, needs of our community along with several personal struggles for our family.  In January of 2013 I had chosen LOVE as my guiding word and I was expecting to be pouring love out on others, but instead I found myself needing the love of others in ways I had never known.  The loss of a parent and exhaustion combined with being an overly sensitive, compassionate, motivated, change maker left me carrying a heavy burden most of the time.  I'm thankful for a loving husband, wise children and friends who carried us through the year and offered us more LOVE than we could have imagined.
Now back to how the gathering of greens and storing of roots is appropriately related to our first year of farming…winter is a time of rest and renewal.  And when you offer a year round CSA it's also a time of hope, preparation and sharing of harvests.  Our farm has produced potatoes, onions, turnips, winter squash that are heaped up in every bare spot where they can be protected.  The last of the white potatoes were divided and shared last week and we already miss them.

 

Like all small farmers we bring the sad and second fruits and vegetables into our kitchen to prepare.  As I remove dirt, spots and bruises to reveal the perfectly good food beneath I think about how this life we've chosen is doing the same to me.  It's revealing things in my life that need to be removed and more importantly the

parts that are uniquely me and worthy of keeping.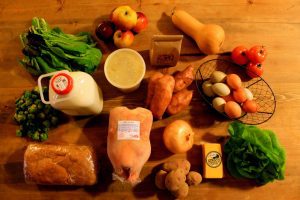 We're often asked what we are doing here on our small farm that's holding ground and settled on minimal financial growth.  When I explain that we are growing food for 35 homes and that our customers are encouraged to eat seasonally we often get responses like, "why would you do that when progress has brought us so many options in the grocery store"?  It's a good question and one that I've spent a lot of time thinking about.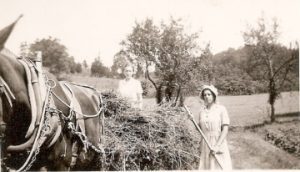 Four generations ago my great-great grandmother was growing her own food and depending on her community much like we are doing here at Need More Acres.  I'm sure that she welcomed progress, but I can't help but wonder what she had that we seem to be searching for.  And then I see it.  There where the white potatoes once were I find hope for the next harvest.    My prayers are more meaningful than before as I find myself with needs that were once protected by convenience.  There's work that can't be done without

the help of others.  And t

hankfulness overwhelms me when Nathan brings in armloads of Kale after a

cold snap that could have meant great loss.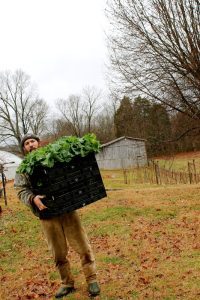 I'm reminded of the first night of single digit temperatures.  We stayed up late and while Nathan paced the floor hoping that our efforts will be enough in the face of potential ice I wondered if this was what it was like before we became dependent on a global food system.  Wondering if the work of the day was enough to save the crops that would sustain our bodies through winter.  Hoping that there was enough stored away, adequate warmth in the ground to continue growth.  As I thought about these families who have intrusted us to grow and gather their food I was reminded of this quote from one of our favorite authors.

"A community is the mental and spiritual condition of knowing that the place is shared, and that the people who share the place define and limit the possibilities of each other's lives. It is the knowledge that people have of each other, their concern for each other, their trust in each other, the freedom with which they come and go among themselves." -Wendell Berry
The plants were covered and protected as well as possible and we waited.  And when morning came we uncovered the food standing and still alive.  The fruit of our spirit grows in ways that may not have been possible in the same way before.
LOVE-JOY-PEACE-PATIENCE-KINDNESS-FAITHFULLNESS-GENTLENESS-SELF CONTROL
This farming life and support from our community is like the gathering of love and compassion deep in our heart and soul.  It carries us through winter.  And so now we prepare ourselves for another year of hard work and determination.  We will move on in hope for ourselves, other farmers in our community and for the families who support each of us.
We hope you'll join us.